FENG 'EARTH HONORING SYSTEMS℠ offers high quality advisory services regarding the construction of buildings.  In particular, EARTH HONORING SYSTEMS℠ offers customized consulting support regarding the building foundation of geothermal-based heating and cooling units along with the computer aided design services in the environmental protection industry for customized solar reflector system design to measure and modify environmental conditions and alleviate global dimming. EARTH HONORING SYSTEMS℠ also offers computer aided design, civil engineering, structural engineering, mechanical engineering and geotechnical engineering of concrete walls and floors, concrete blocks, concrete gutters, concrete slabs, concrete pipes, concrete panels, concrete piles and posts, and concrete structural beams.  We also provide construction engineering services for residential and commercial building foundations and provide technological information for environmentally-conscious and green inventions in the field of wind farms; engineering consulting services in the fields of mechanical, construction, civil, geotechnical, and electrical engineering.  EARTH HONORING SYSTEMS℠ also offers related computer aided design support services.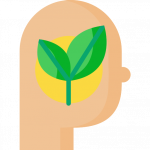 Special Foundations Consulting

Consulting services focused on sustainable engineering of special foundations.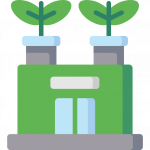 Rehabilicrete Systems

Best of Best Concrete Protection & Restoration Systems Restoration, Concrete Flooring & Waterproofing
We help owners pick Earth Honouring Systems
If you have any questions
Please leave your contact details and we will keep you posted on updates.
Have a comment? Please share it here.
Are you an engineer aspiring to make an impact and work towards reducing carbon footprint in engineering? We want to hear from you.
Send your resume to martinh@footprintengineering.ca