Feng Associate Partner and Adjudication Services
Footprint Engineering's Adjudication Services helps clients around Ontario settle disputes such as valuation of services, payment of services, payment holdbacks, or any other financial issues that arise between Parties during a construction project.
Cost-Effective. Rather than resorting to arbitration or litigation, adjudication allows for both workers and businesses to be properly paid in a timely manner.
Experienced. Not only do our registered Adjudicators have 30+ years of service in the construction industry, but our network of Associate Partner's creates a team with a wide range of knowledge. With this level of experience at every level of a potential job site, Footprint Engineering provides a fair and impartial assessment of any possible dispute.
Efficient. Our company-wide focus on sustainability means that efficiency and waste reduction in any construction project is highly important to us. This translates into adjudication, as our team makes sure that correct resolutions to disputes are found as quickly as possible.
If you wish to obtain our services or simply find out more information regarding this process, please contact us at martinh@footprintengineering.ca.
Feng Associate Partner Network
With over 1000 combined years of experience, Footprint Engineering's Associate Partner network allows for a more comprehensive approach to construction projects. This method allows for subject matter experts to use their unique backgrounds and array of knowledge to provide sustainable solutions that aim to last an entire lifetime.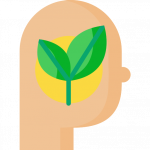 Special Foundations Consulting

Consulting services focused on sustainable engineering of special foundations.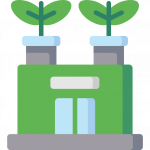 Rehabilicrete Systems

Best of Best Concrete Protection & Restoration Systems Restoration, Concrete Flooring & Waterproofing
We help owners pick Earth Honouring Systems
If you have any questions
Please leave your contact details and we will keep you posted on updates.
Have a comment? Please share it here.
Are you an engineer aspiring to make an impact and work towards reducing carbon footprint in engineering? We want to hear from you.
Send your resume to martinh@footprintengineering.ca